Wow time flies quick before I knew it February had turned the corner and was on full tilt headed to March. Its Feb 24th today - Girl Scouts the World over are celebrating thinking day. In Canada, many years ago I learned about Lord and Lady Baden Powell who commenced the guiding movement.... and now in the US I'm learning about Juliette Low. Thinking Day is observed Feb 22 - but usually celebrated on the closest weekend. The little Daisies in our group were invited to observe Thinking Day events with a Global Safari theme - which the older girls (Brownies, guides, Junior Aides and Rangers maybe) in our local community put together with a lot of help from their leaders and parents and volunteers. It was awesome and great to see our lone Daisy troop (though there is another one nearby) accepted by the bigger kids and helped to enjoy the festivities!
12 days ago my dd joined our local Daisy troop which had already been in session for a couple months anyway! All the girls have earned most of their badges, but we're just commencing our journey there. DD has earned 4 of her daisy patches. In an effort to keep her interest, we have commenced with a number of neat crafts in order to help her learn what it is all about.
We visited makingfriends.com and got many of our ideas there - with a few changes here and there, this is what we've come up with......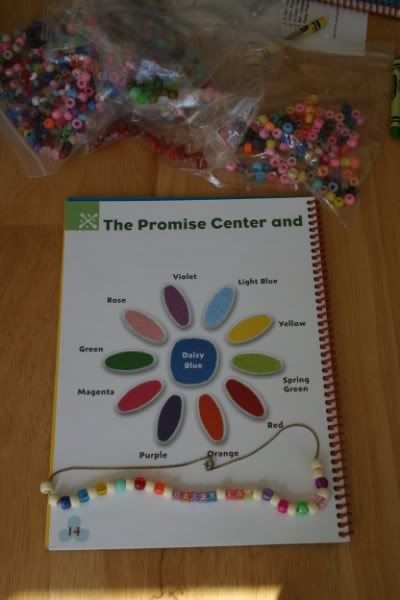 A Daisy Law Necklace. Each coloured bead represents a petal on the daisy - and portion of the Law that she must learn.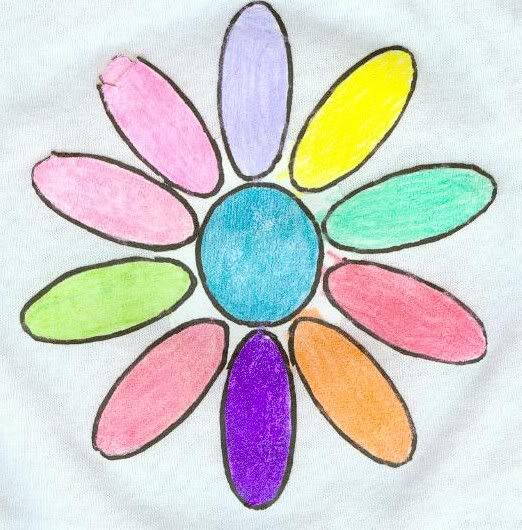 Home made Daisy Shirt.
We've done a few others as well but haven't got photos yet.